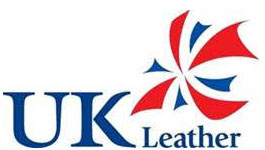 Dear all,
You may be aware that the UKLF have been working in collaboration with the University of Northampton on a video to highlight the career opportunities available within the leather industry. We would really appreciate it if you would share the video amongst your networks to help spread the message far and wide.
The full length video link is now live on our YouTube channel . This link can be posted onto your facebook page along with the following text: As part of the EC-funded 'Leather is my Job! 2' project, the UK Leather Federation recently commissioned the University of Northampton to make a video promoting careers in the leather industry. What's surprising is the diversity in opportunities available and how most people stumble into the leather industry rather than cutting a clear career path from the onset. Let's hope we can inspire others to join our fascinating and dynamic industry. To get in touch visit www.ukleather.org or call 01604 679977.
If you have a twitter account you could tweet the following ' To highlight careers in the #leather industry, @UKLeatherFed has teamed up with @UniNorthants to produce this video' or quote the @UKLeatherFed post here
You can also embed the link into your website and link in your latest news section.
If you have any questions, or would like the video sent in a different format then do let me know. Similarly if you have any other ideas or platforms for where the video can be used then please do let us know
Thank you for all your support, it really is appreciated.
With all good wishes
Milly
Milly Fyfe BA (Hons)
Business Development Manager
UK Leather Federation
Leather Trade House, Kings Park Road, Northampton, NN3 6JD
Tel: 01604 679977
Mobile: 07591 207375