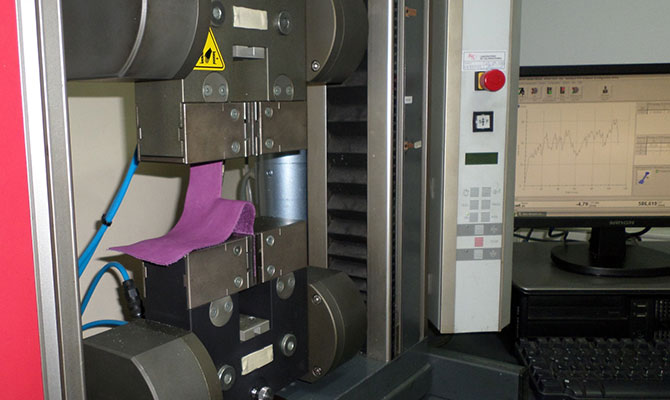 Leather Test Methods Commissions (IUC-IUF-IUP)
IUC-IUF-IUP mission
The IUC (Chemical Test Methods), IUF (Fastness test methods) and IUP (Physical test methods) Commissions of the IULTCS have the responsibility to prepare leather test methods for ISO Standards. As part of the process in developing new joint IULTCS & ISO test methods the draft versions are made available for comments from IULTCS members.
Draft Test Methods for Comment
To allow the draft IU/ISO documents to be reviewed we will place them here on this webpage.
After comments received have been evaluated at an IU Commission meeting, the revised documents will then proceed to be submitted to a formal ISO vote for acceptance as a joint IULTCS and ISO Standard.
In addition each ISO Standard undergoes a 5 yearly review to check if it needs revising. If a method is revised then the new draft version will be made available on this webpage so IULTCS Members have a chance to review it.
Any comments on the draft documents should be submitted by e-mail to the IULTCS Secretary, who will pass them onto the respective IU Chairman for discussion at the next IU Commission meeting.
Thank you for taking the time to review these methods. Your comments are welcome to ensure that the industry has a comprehensive range of appropriate standards.
IULTCS Secretary
Dr Campbell Page